About Lux Residential Warranty Program
What You Need to Know
Marketing slogans…
Be careful no warranty program covers everything and in Atlantic Canada no other program comes close to the extensive coverages offered by Lux.
What's not covered?
Third party warranty programs in Atlantic Canada as well as most of Canada have a number of elements which are virtually the same. Here are some Common facts you need to know:
Not covered are Patent Defects (defects or imperfections visible at the time of possession) these need to be resolved by the owner and the builder. For example a blemish in the drywall or a poorly fitted trim… (a drywall blemish to one owner may be perfectly suitable to another.)
Leaks and concrete shrinkage cracks are not covered under Major Structural Defects (MSD). Patio Decks are not covered under (MSD).
Leaks in year 2 are only covered under Lux Envelope & Dry Basement coverages.
Humidity Control: Homeowners are responsible to maintain proper humidity levels in the home (35 -60% Rh) in order to avoid defects such as cupping wood floors and excessive trim shrinkage. . . In our Atlantic climate homeowners need to be vigilant in this regard particularly during the first 4 months of possession. (monitor with a hygrometer $10.)
Warranty not Insurance, Understanding industry standards
National Building Code Standards are the minimum. Likewise Performance Standards "standards used by warranty programs to identify the repair coverage for common elements" are also the minimum and are similar throughout the industry. Example; Drywall repairs are limited to a "ready to paint stage only", no painting required for nail pops & cracks…
Major Structural Defects (MSD)
Example; significant movement of a foundation wall causing present or future likeliness that the wall will fail in its structural requirements. Example of non- coverage; a Typical 3/16″ basement wall crack leaking water in year 7. (After year 1, leaks are only covered under the Lux "Dry Basement coverage")
How do you prove the occurrence of a MSD?
For years other warranty programs have asked homeowners to provide a report from a structural engineer just to consider an MSD claim. Lux offers free technical inspection of such items.
Simply contact our help line or call.
Contract recommendations:
Using an existing home as a "reference example" in the construction contract can provide clarity and a reference point to the degree of finish quality to be expected.
Lux – same – uniquely different!
We're dedicated to providing prompt, personal services. While home warranty programs do share many same limitations, we are proud to offer additional coverage and services not available elsewhere.
Recognized by CMHC for mortgage insurance purposes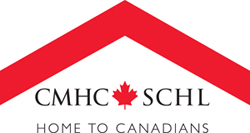 For New Home construction in Moncton, Saint John, Fredericton, Saint John's, Halifax, Truro, Bathurst, Sussex, Kentville, Amherst, Lower Sackville, Bedford, New Glasgow, Miramichi, Charlottetown, Summerside, Stratford. . .